Chicagoland / Midwest Mercedes Benz Listfest -
Saturday, March 16th, 2002 - page 1
Front row, staging area, Cliff Hunt's 300D, Terry Kiwala 300SDL, Terry K smokin', '66 230 cornering,
final approach, Larry Larson's 300TD, Peter Duryea, Randy Durrance w/ 6.3,
Dave Heiple w/230, Rodney Ramos' BMW, Jim Hoffman's 240D, Chuck Galloway w/300SDL
Listfest plans/aerial photos,map Photo Page 1 Page 2 Page 3 group photo

Above ....The front row of cars at the Yacht Club (and there was a second row also.)
Below is the staging area as we set up for the autocross.


of page ....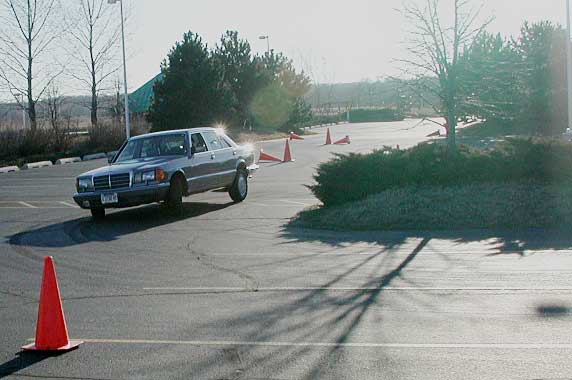 Terry Kiwala show off his winning speed in a 1987 300SDL around the course ......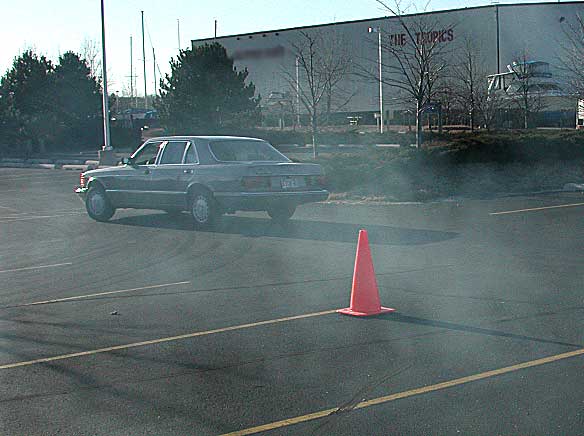 That is *not* diesel smoke !! Terry is smokin' his tires at the start !!.............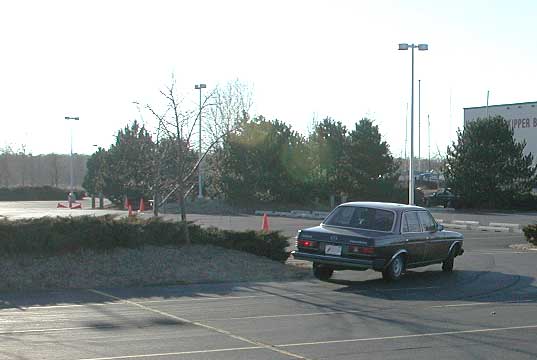 Cliff Hunt's car rounding the turn and heading for the straightaway......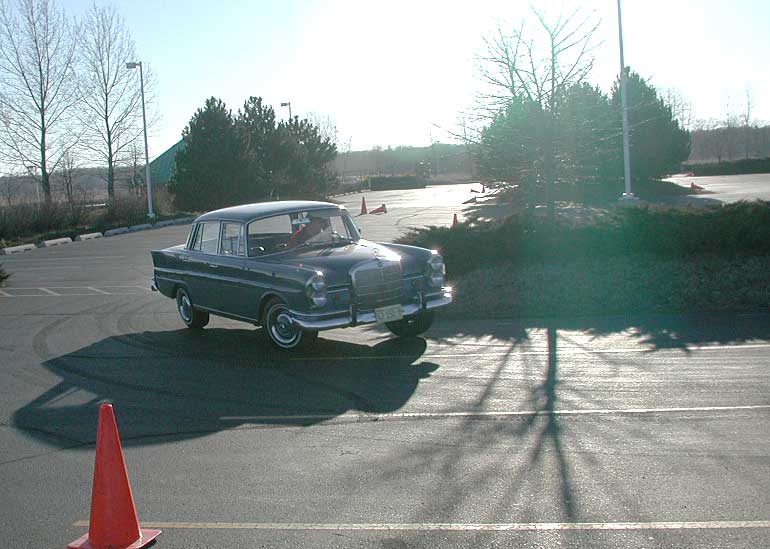 Dave Heiple's 1966 230 rounding the first "mark" in the autocross course ....


...... coming down the final leg into the "finish box".... Dan Gordon taking the time....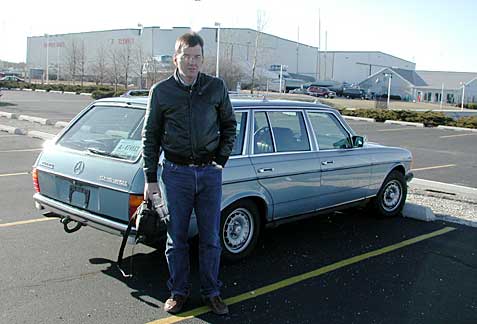 Larry Larson showing off his "new" 1985 300TD with 68K (good thing I did not find it first ....)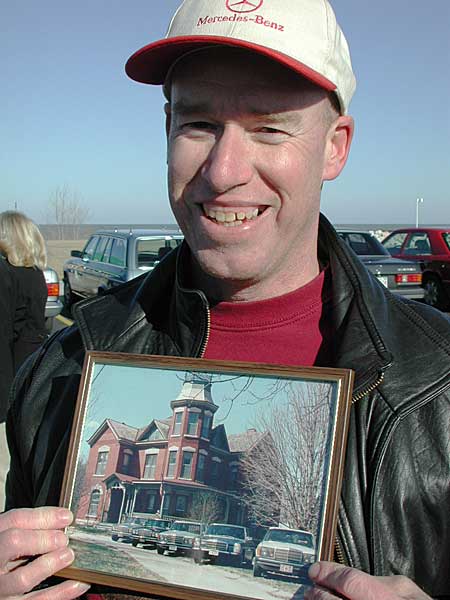 Peter Duryea came all the way from Nebraska to show that MB's are a genetic trait. Showing a family photo of the ancestral home with all of his family's MBs lined up in front.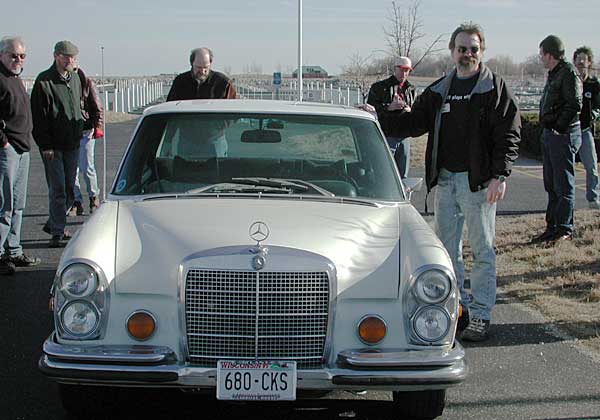 Randy Durrance's 6.3 and a crowd of admirers ........ L to R ... Russ Maki, Dan Gordon, Gerry Visel, Peter D, Randy D, Larry Larson and Jim Hoffman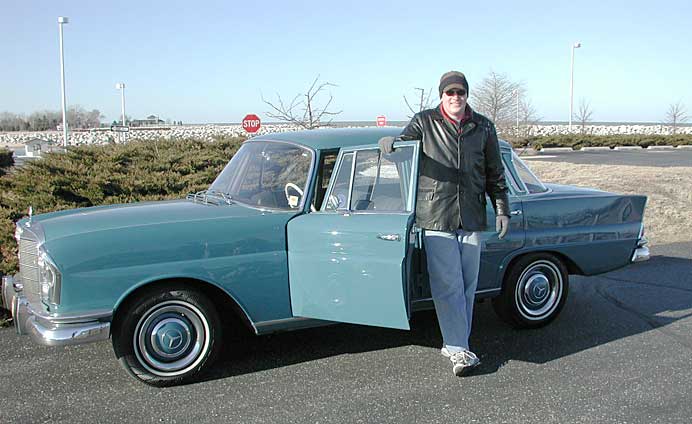 Dave Heiple showing of the beautiful 230 that his father bought new in 1966.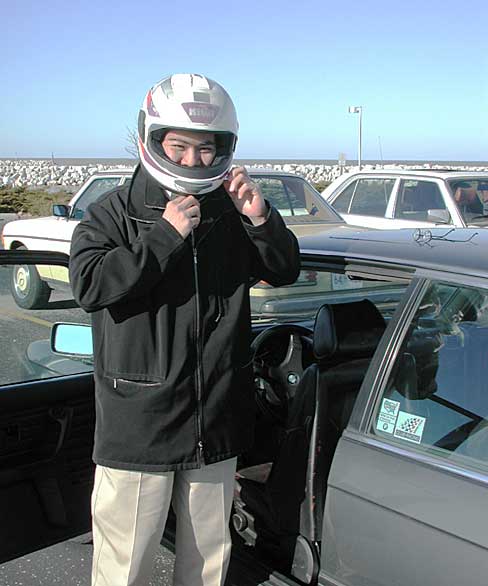 Rodney Ramos getting ready for the autocross (he also bought a special pair of shoes). But he (and Jodi) forgot to bring a Mercedes ......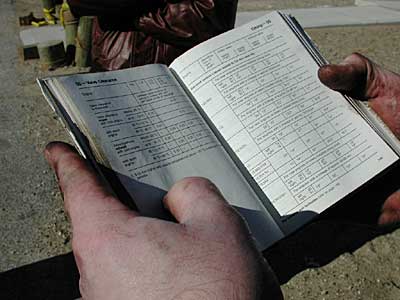 Randy Durrance just showing us that a true pro always brings the manual (the TDM). Notice the well thumbed pages.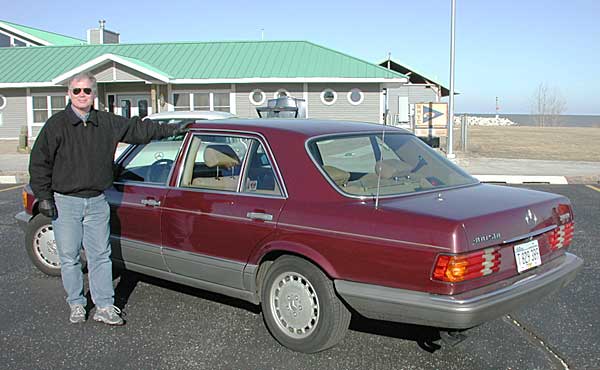 Chuck Galloway and his 1987 300SDL

Listfest plans/aerial photos,map Photo Page 1 Page 2 Page 3 group photo