Jan Guthrie's Sailing Pages
Marine Art
Boatshows
Books
Charters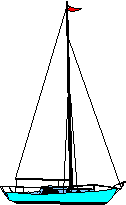 Marine Art

Wooden Boat Photographer Extraordinaire

sometimes hard to connect, nice pictures

Really Nice Nautical Pins to buy

THE lighthouse with big wave posters

Looks like a great place to rummage around in.

Ships Models as art

Fine Art, Oils, Sculpture, Furniture, very nice

French fine artist, classic oils

Gallery and reference to museums, etc.

Interesting photos of ships, old & new, mostly working vessels,

Boat and Model Building

Boat Shows

Books

Wonderful booklets !!!

Extensive list of what to look for

Good cheap used nautical books

Book "Club"

To subscribe to Dave Dellenbaugh's newsletter

Great Tactics and small boat racing

Books and Charts

Commercial "discount" catalog

Crew and Crew Lists

History - Maritime


Marine Historical Society of Detroit

picture of topsail schooner

Link Pages

Small personal sailing link page

Fun place, cute software

Links for boating enthusiasts of every sort.

Great traditional sail, lighthouses, books, Navy & USCG

Live Camera Shots

Annapolis Boat Basin Baycam
Beaufort
Boca Raton drawbridge
Chesepeake Bay Cam
Newport Oregon Skycam
Newport, Rhode Island Harbor Cam

Magazines

a NW US Favorite

Merchant Marine

Misc. Boating

Global Wave Height Current & Forecast

School of Marine & Atmospheric Science

Museums

picture of topsail schooner

Newport News, VA

Music

Nautical Clip Art

Boats for sale (few),races,navigation

Navigation Folder


The Trent-Severn Waterway

Power Boat Manufacturers

New,brokered,used

Races


Annapolis to Bermuda 1998

Mac,Queen's Cup,Verve Cup, Key West results

Radio Info

Safety

Sailmakers

Doyle Sails
Haarstick Sailmakers
Hood Sailmakers
North Sails One Design
Nuclear Sails
Quantum Sails
Sobstad Sailmakers
UK International Sailmakers

Sailboat Manufacturers

re: Boatshow on CD-rom, limited Charter and sailing school links

254 sailboat profiles, and links to mfg. pages

Trinka - rowing/sailing dinghy

Nelson Marek 36

Voyages and Voyagers

World Cruising Catamaran looking for (I think only female) crew


World Cruising Home Page

Weather

Wooden Boats

Yacht Clubs and Owner's Associations


Chicago Yacht Club
Nonsuch Owners Club
Prince Edward Yacht Club
Royal Yacht Club of Tasmania
Saginaw Bay Yacht Club
Used equipment - Puget Sound


Life Raft and Survival Equipment Co.

Used equipment and more

Beach dollies for sail,inflatables, etc.

Yacht Services

Everything a Cruiser could need, mail forwarding, supplies, etc.